The automotive industry is in constant technological development with high levels of requirements. Being one of the most competitive industries worldwide, companies must necessarily reach the technological, quality and safety levels in order not to fall behind the competition.
Today we are going to talk about the connectors. A connector in the automotive industry, is a very important component for the correct functioning of the entire electrical system of a vehicle. To better understand what the connectors of a car or vehicle are, we can say that they are a kind of interconnected network with different cables passing information to the others components "inside" the vehicle. The applicability of these connectors, are from a simple light to a modern touch display that we are used to seeing in the latest car models.
Connectors are also important to ensuring a normal operation of the car in the driving process, the design of the connector, the types of patterns or awareness associated are all important factors in ensuring normal and safe use. The first consideration is the stability or safety of the production and design of the material, the purchase and use of the material, have to be very careful and stable, so that it can ensure safe performance regardless of the conditions. Secondly, the stability and adjustment of the car vibration with the voltage and electricity, to make the car connector stable, safe and reliable.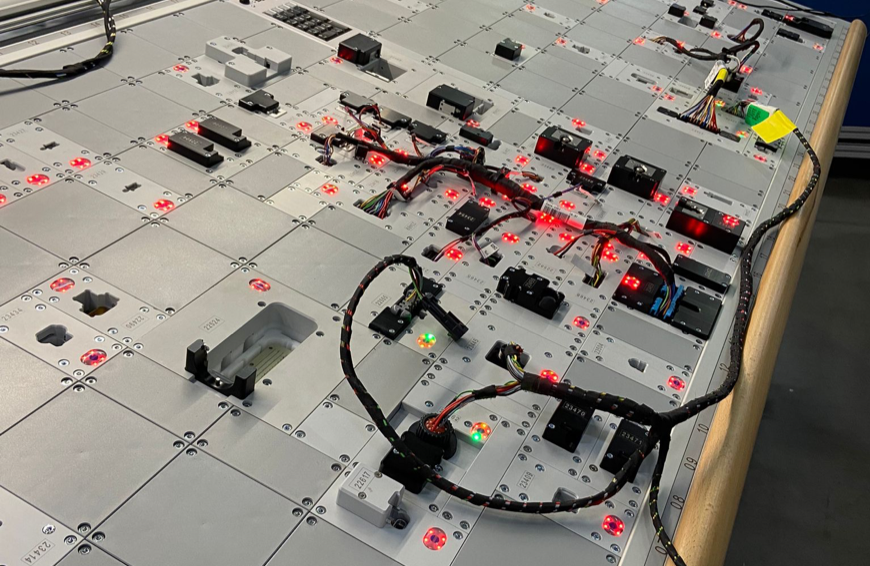 As we have seen, the importance of the quality of electrical systems and connectors is high and for all major suppliers of these components rigor and safety is a must. For this there is equipment that tests and controls the quality of these connectors and wiring, which tests their effectiveness and the various functionalities, so that in the assembly process of a car not founding any problems.
DIVMAC develops the best test equipment designed for any type of wiring or connector, from modules to offlines. We are the best solution to guarantee the quality and safety of your products.
DIVMAC | IMPROVING TOGETHER