With the technological advances of the 21st century, the production and management methods of factories and industries have evolved. With this evolution, the concept of "Smart Factories" was born, a concept that represents the evolution of a factory or production unit from its more traditional management system to a more autonomous, connected and flexible system, which encompasses several elements of the Industry 4.0 philosophy, such as IoT, Big Data or autonomous robots.
Nowadays, if companies do not keep this concept and investment in mind, they will not be able to maintain competitiveness in the future. The positive results of this kind of technological evolution are great and noticeable in the short term, such as making production more flexible, more personalized to the client, more sustainable or taking advantage of resources more efficiently.
It was these radical changes over the years in the industry, which led to the creation of this concept, primarily making the production and logistics sectors more competent and not only. This technological evolution has brought significant upgrades for customers as well, in terms of cost savings, reduced delivery times, and in the quality of the final product.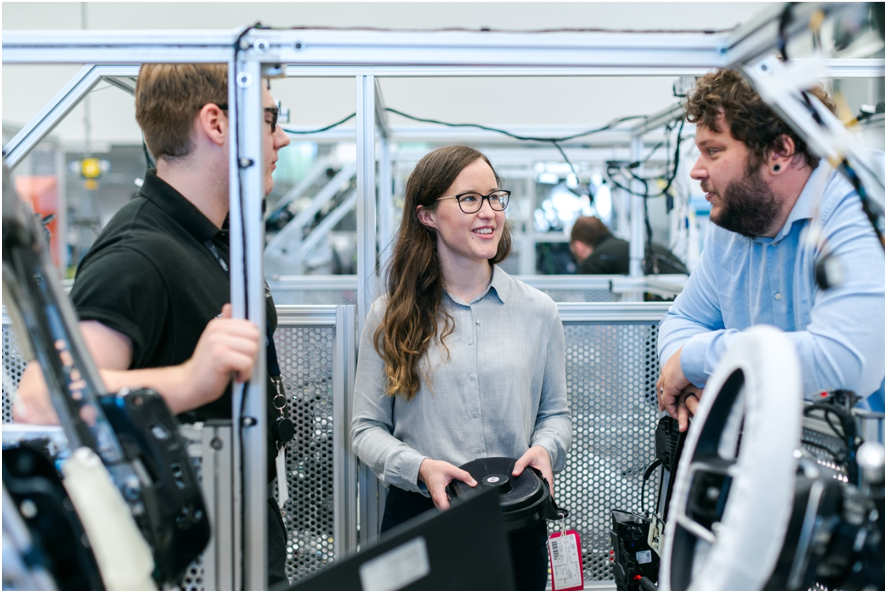 We have already been able to see the many benefits, both for companies and their customers, in adopting these "Smart Factories" measures, but what are the most important pillars for this technological transformation? Generally, companies have to invest and structure this transformation through the following steps:
– Data Acquisition. For the entire autonomous and intelligent operation of logistics or production processes it is necessary to obtain data to subsequently control the technology involved in this process. Through sensors or gateways it is necessary to create a database that allows the machines to do the job efficiently and correctly.
– This is followed by Data Analysis, where intelligent systems analyze and collect information to optimize the work in the factory or wherever it is implemented according to the objectives.

– Finally, the last step is Intelligent Automation of the overall factory, which after data is collected and analyzed, workflows are established and machines or systems are instructed what they actually need to do, processes usually continuously monitored and optimized.

DIVMAC has technology that can make your factory autonomous and intelligent, from logistics solutions such as AGV or automated machinery, we are the solution to take your factory to another level!
Don't fall behind the competition, contact us now!
DIVMAC | IMPROVING TOGETHER